What Makes Gourmet Away LLC Stand Out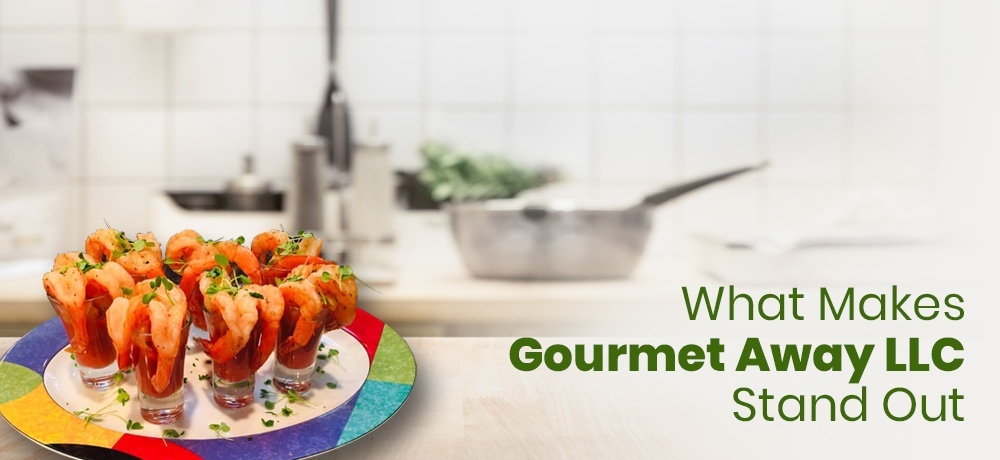 Thanks for stopping by our blog. If you're looking for more information about Gourmet Away LLC, you've come to the right place.
About Gourmet Away LLC
We are a unique meal delivery service in Aurora, Colorado, that delivers vibrant heath-preserving meals that can be to your table in 30 minutes, or less, no stress, no fuss, and no mess for you. Our recipes are always personalized to suit your taste buds and preferences.
We also conjure up custom home dinner parties for between two - twelve people, creating an elegant dinner experience in your home so you can sit back, relax, and enjoy your guests.
Our third offering is boutique catering, where we personalize your event menu and provide you a different level of services to make your event special.
Our team serves clients across Aurora, Central Denver, Southeast Denver, North Park, Cherry Creek, Cherry Hills Village, and the surrounding areas.
The Gourmet Away LLC Difference
One aspect that makes us second to none is that we are responsive and dedicated to providing a range of mouth-watering time-saving meals. Besides, we have reliable systems in place to ensure that our clients receive their menu preferences consistently and dependably.
We are flexible in that we can adjust to your changing needs and changing situations. I love to share this story about one of my early experiences cooking at someone's home.
'I was heading to a client's home to cook dinner for about 15 guests when I received a call saying that they would need to cancel as they suffered a water main break. I convinced them not to and requested several large bottles of water with spouts. That night I prepared all my authentic dishes, carefully and safely to completion, which they loved.'
It's incidents like this one that has built up our reputation for being dependable and made our job worthwhile. Our chef has even come back from a six-month lay-off as a result of a health injury, and her resilience has inspired us to be more determined.
Our efforts have brought reward, and one of our most significant achievements has been receiving the Personal Chef of the Year 2018 award from the United States Personal Chef Association.
Accolades like this one have helped us to gain recognition and allowed us to take a step closer towards our dream. Our vision for the future is to help other aspiring personal chefs build successful sustainable businesses.
We also believe in giving back to society. As part of that belief, we have partnered with other local chefs and organizations to feed the homeless as well as prepare nutritious meals for the sick and shut-in. Recently, we provided our followers with demos using Facebook Live to assist them with cooking tips during the current Covid-19 lockdown.
To learn more about all that we do at Gourmet Away LLC, please click here. If you have any questions about how we can help you, we'd love to hear from you. Please contact us here.
---
---