Meet The Face Behind Gourmet Away LLC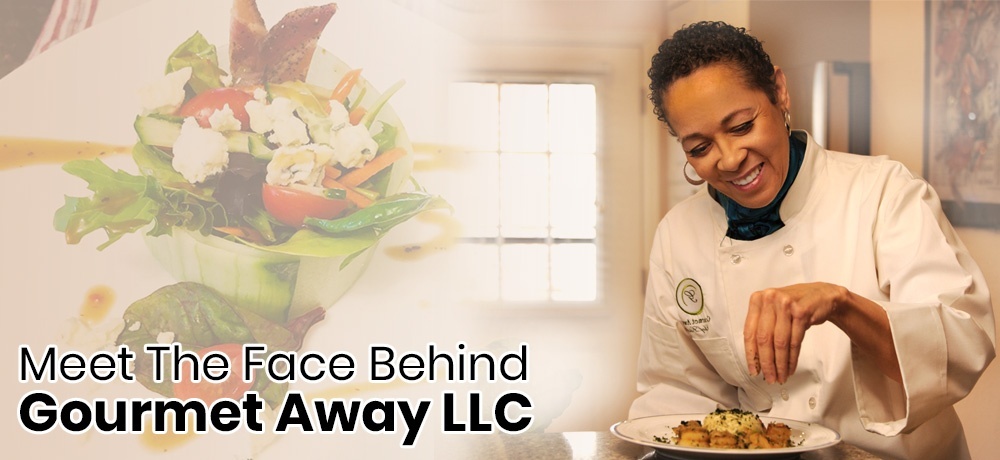 I'm Chef Lisa Givens, the humbled owner of Gourmet Away LLC.
I look forward to sharing my story. I hope that you will enjoy getting to know me better.
I was born and raised in New Orleans, where my mother would prepare delicious Creole cuisine. The mouth-watering flavors that slowly cooked on the stove would satiate my taste buds, and I just knew that one day culinary would be in my future.
However, my career began in the telecommunication industry, where I learned and grew in knowledge and many technical skills. I knew there was more and when the opportunity presented itself, I decided to take a different career path. I had already begun to do events on the side for friends and a good friend and co-worker had a personal chef. Because of this friendship, I explored this profession which seemed extremely fulfilling because the service helped busy families and retirees getting dinner to the table hassle-free, no stress, and no mess.
With a desire to move forward, I trained with the United States Personal Chef Association and started cooking for a friend, who allowed me to come into their home and cook for their family.
I soon built up my reputation for rendering consistent culinary excellence, and fifteen years later, I'm now working in a commercial kitchen, where my custom meals are delivered to clients' homes weekly.
I focus on helping my clients overcome the challenge of getting dinner on the table on time. By sprinkling in just the right amount of service and a pinch of creativity, I render a stress-free culinary experience.
I'm also dependable, and as an individual, I believe what sets me apart from the others is my responsiveness, systems, and flexibility to cater to individual needs. To achieve my mission, I showcase a range of appetizing menus that are healthy comfort food.
Knowing that my meals sustain and enhance the lives of people is rewarding. When clients say things like 'you are a part of our family' and 'I don't know what I would do without you,' it fills me with immense satisfaction.
When I am not cooking, I love reading, listening to audiobooks, walking, watching movies, and playing card games. I also support programs that benefit disadvantaged youth.
I have enjoyed sharing my story about the things which matter to me and how they influence the way I do business.
If you or someone you know could benefit from my expertise as a personal chef in Metro Denver and Aurora Area, I invite you to get in touch. Please visit our website at www.gourmetaway.net.
Sincerely,
Chef Lisa
---
---